CalendarStars 2015 is ready!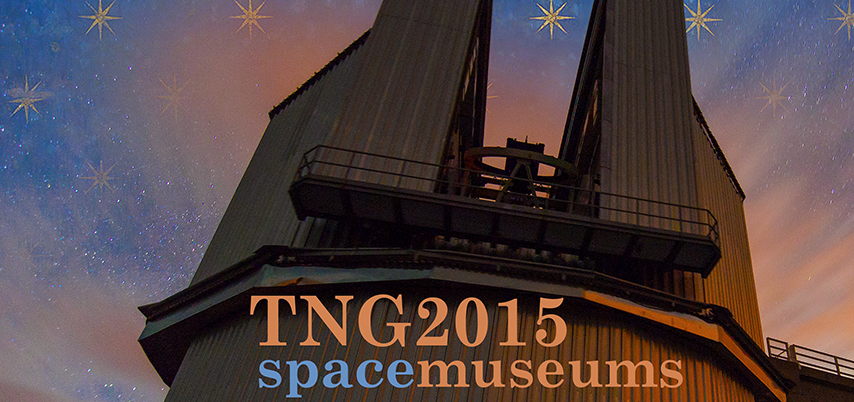 The brand new TNG calendar for year 2015 is ready.
Thanks to the collaboration with six Italian art galleries we hung our astronomical picture side by side with the artworks of past and contemporary painters.
Our bi-monthly galleries combine what is seen through the eyes of people looking at famous paintings of all ages with images of the universe captured through the eye of our 4 meter telescope. It is the beauty of Nature that shines through both.
TNG is grateful to the museums and collections in Italy, which worked with us offering their rooms for our colored images from the distant space.
Check our presentation video and download our months!
The whole TNG staff wishes you a Beautiful 2015!
For more information:
Gloria Andreuzzi, INAF-TNG, dydat@tng.iac.es