Announcing myTNG, TNG iOS app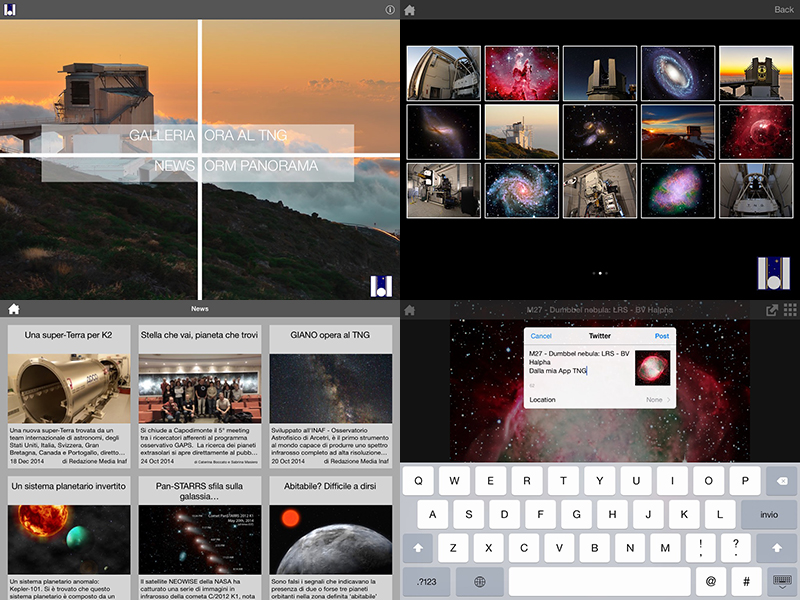 For many years it has been a priority at the TNG to share our science and instrumentation achievements and news to the professional and amateur astronomers, science enthusiasts and to the general public. Following this commitment, today we are happy to announce myTNG iOS app, a new channel that will bring the TNG even closer to everyone interested in astronomy.
myTNG offers an ample list of contents including a gallery of spectacular astronomical images obtained at the TNG, a news-feed of the latest TNG highlights, a real-time information of the telescope activity and other multimedia and informative goodies.
EN http://itunes.apple.com/us/app/mytng/id946063096
IT https://itunes.apple.com/it/app/mytng/id946063096
See also the news (in italian) at Media INAF:
http://www.media.inaf.it/2014/12/22/regalati-il-cielo-delle-canarie/