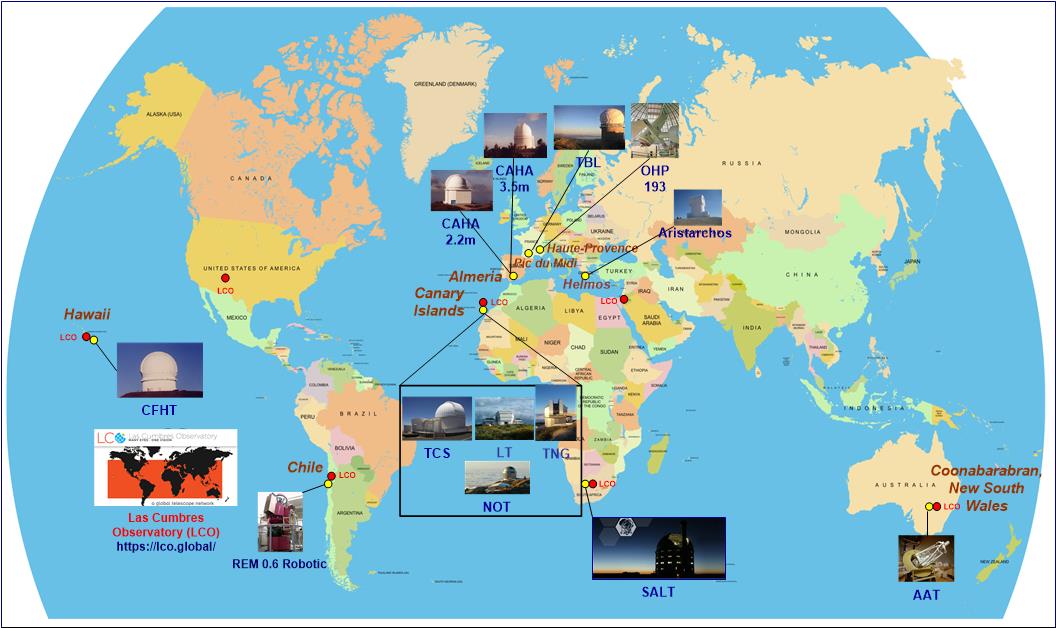 The OPTICON call for TransNational Access in Semester 2022A is OPEN and will close on 31st August 2021. Changes in the TNG-NOT agreement.
We are pleased to announce that the 2022A call for observing time at optical/IR telescopes supported via OPTICON-Radionet Pilot project is now open. The call will close on 31 August 2021 at 23.59UT. The Telescopio Nazionale Galileo offers 9 nights from April 1st, 2022 to September 30th, 2022, but it will be unavailable for ~1 month due to maintenance works between 20 April and 20 May.
Monitoring mode is subjected to severe limitations at TNG. The schedule is dominated by long blocks of full-nights belonging to GTO and Italian Large Programs. Queing mode is not offered at all. Service time is scheduled on fixed nights so, e.g., seeing requirements do not apply. Objects included in the TNG Protected Target List cannot be requested. Please contact the TNG staff if you have specific time constraints.
A Long-Term program on the optical counterparts of gravitational wave events is already running at TNG. Therefore, proposals on this topic will not be accepted anymore.
IMPORTANT NOTICE FOR ITALIAN AND NORDIC APPLICANTS
The Nordic counterpart decided to not continue in the time-sharing agreement between TNG and NOT in 2022A=AOT45. Therefore Italian teams can request the Nordic Optical Telescope and Nordic astronomers can request the Telescopio Nazionale Galileo by answering this OPTICON call only.
Technical details and submission rules at https://orp-h2020.eu/optical-call-2022a