The OPTICON call for Transnational Access in Semester 2024A is OPEN and will close on September 10th 2023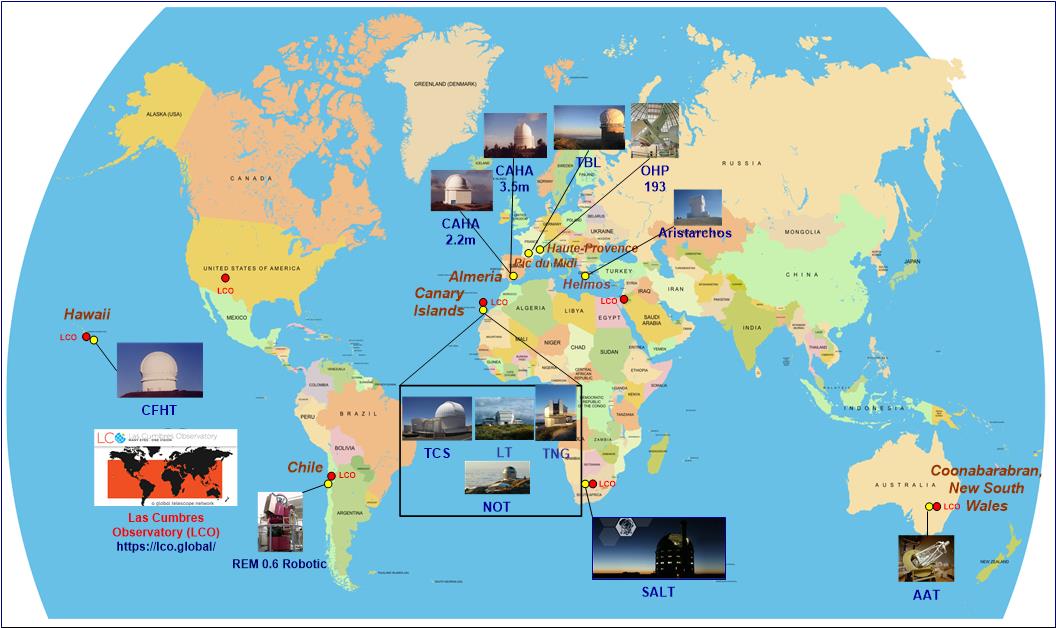 We are pleased to announce that the 2024A call for observing time at optical/IR telescopes supported via OPTICON-Radionet Pilot project is now open. The call will close on September 10th, 2023 at 23.59 UT. The Telescopio Nazionale Galileo offers 10 nights from April 1st, 2024 to September 30th, 2024.
Monitoring mode is subjected to severe limitations at TNG. The schedule is dominated by long blocks of full-nights belonging to Large Programs dedicated to Exoplanetary Science. Proposals requesting high frequency monitoring of exoplanets or other targets (more than 1 point per week) should clearly specify the ideal and the minimum rate need to get the expected scientific results. To optimize telescope observing time and scientific return in exoplanets observations, time sharing with Large Programs is necessary. A time sharing agreement will be requested after the proposals are accepted. Queuing mode is not offered at all. Service time is scheduled on fixed nights so, e.g., seeing requirements do not apply. Objects included in the TNG Protected Target List cannot be requested. Please contact the TNG staff if you have specific time constraints.
A Long-Term program on the optical counterparts of gravitational wave events is already running at TNG. Therefore, proposals on this topic will not be accepted anymore.
IMPORTANT NOTICE FOR ITALIAN AND NORDIC APPLICANTS
Answering this OPTICON call is the only way for Italian teams who want to request the Nordic Optical Telescope and Nordic astronomers who request the Telescopio Nazionale Galileo. The time-sharing agreement between TNG and NOT is no longer in force.
Technical details and submission rules at https://orp-h2020.eu/optical-call-2024a